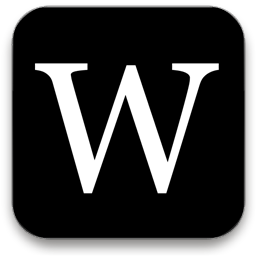 WordSlate
For those who love words.
About the App
WordSlate is a constantly-changing display of wonderful words. Use it on your iPhone, iPad, or iPod touch, and let it passively introduce you to hundreds of new words.
Place on a desk, nightstand, or coffee table as an elegant and interactive decoration.
Works in landscape or portrait mode on any iOS device.
Tap a word to view definitions and examples provided by Wordnik.
No two configurations are exactly alike. WordSlate constantly changes its layout and vocabulary to keep things interesting.
Efficient and low-power — WordSlate won't be a drain on your battery.
Screenshots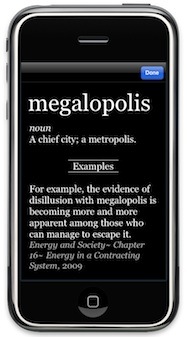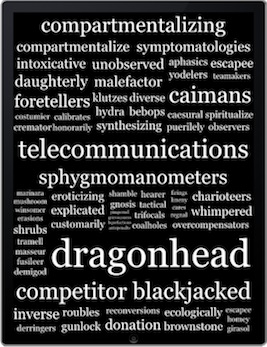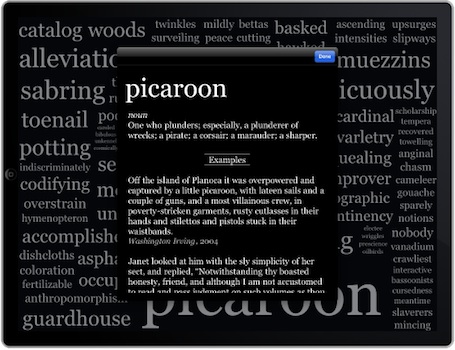 Purchase